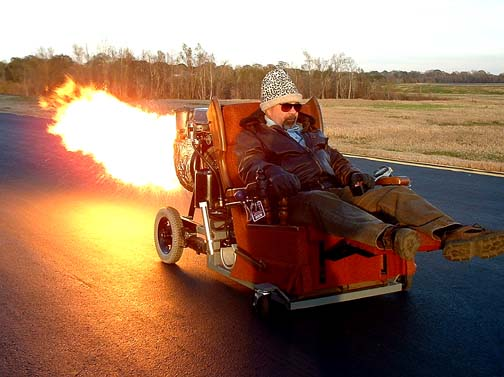 Finally an office chair for the space geeks in our office??
(photo:
slashdot
)
Revisited an article from a month ago that a friend sent me...made me laugh.
German police have confiscated the world's fastest office chair and arrested its 17-year-old inventors. The duo added a lawnmower engine, brakes and a metal frame to the office chair and were reported to be driving it all over the streets of Gross-Zimmern. Police did not comment on the chair's handling or acceleration...
[via
slashdot
]